Date of Event:
Wednesday, March 21, 2018
Speaker: Tim Duong, PhD Professor, Vice Chair for Research, Director of MR Research, Department of Radiology Director of Preclinical MRI Center, School of Medicine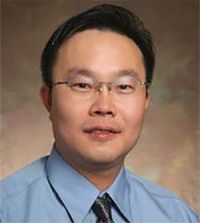 Title: Imaging Research Using PACS database: Examples using breast cancer, multiple sclerosis and TBI
Time: Wednesday, March 21, 2018 3:00 pm- 4:00 pm (CANCELLED DUE TO INCLEMENT WEATHER. TO BE RESCHEDULED)
Location: Atkins Center – HSC Level 4 (Radiology)
Bio: Dr. Duong has over 20 years of developing and applying magnetic resonance imaging technologies to study anatomy, physiology and function of the brain in normal and diseased states in animals and humans. He has been published in over 200 peer-reviewed journals and has been a Principal Investigator (PI) with continuous funding from the NIH since 2002. Dr. Duong received his PhD in Diffusion MRI/MRS from Washington University and completed his postdoctoral studies in fMRI and cerebral blood flow at the University of Minnesota. He has served as Professor of Psychiatry and Director of MR Research at the University of Massachusetts Medical School, Associate Professor of Neurology at Emory University where he was also, Foundation Director of the Yerkes Imaging Center and Professor of Ophthalmology and Director of MR Research at the University of Texas Health Science Center, San Antonio. Dr. Duong's current research focuses on developing and applying high-resolution MRI to the study of brain injuries and degeneration. His work aims to identify imaging methods for detection, longitudinal monitoring, prediction of tissue fate, and evaluation of novel treatment strategies. His new interests include MRI applications to multiple sclerosis and breast cancer.