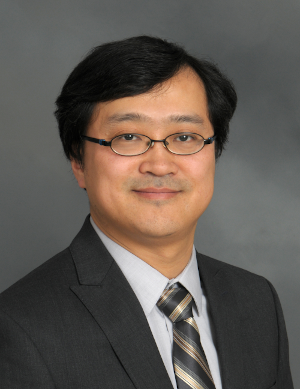 The Biomedical Informatics Department is excited to announce that Dr. Chao Chen has won the highly selective Stony Brook Foundation Trustees Faculty Award!
Offered through the Provost's Office, the award recognizes early-career faculty whose research, creative activities, and scholarly achievements predict an exceptional professional trajectory.
To qualify for the award, the Provost's Office considers an applicant's achievements as a faculty member, with emphasis on the quality of research and publications, scholarship; institutional impact of achievements and potential for continued professional growth; clarity, quality and significance of long-term future research, scholarship and creative activity and their probable impact upon SBU and the scholarly community within the discipline.
This award is a true reflection of the quality and level of Dr. Chen's research, teaching and scholarship as well as the quality of faculty within the Biomedical Informatics Department. Congratulations Dr. Chen!
Dr. Chao Chen is an Assistant Professor in the Department of Biomedical Informatics. He is also affiliated with the Department of Computer Science and the Department of Applied Mathematics & Statistics. Chao is an expert in applications of the theory of topological data analysis in machine learning and in biomedical image analysis. He has been carrying out innovative, groundbreaking research in the development of topology- driven Artificial Intelligence (AI) paradigms capable of targeting many areas of science and engineering with a particular focus on problems arising in biomedical informatics.